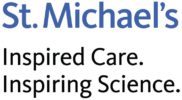 This year's symposium features faculty radiologists from across Canada, providing new updates and expert tips in important areas of Body MRI. This year's symposium is being held in partnership with the Canadian Association of Radiologists, and will again be delivered both live in Toronto and webcast across the country.
At the end of this event, participants will be able to understand and apply:
Current Canadian guidelines and important considerations in gadolinium-based contrast agent safety, including nephrogenic systemic fibrosis and tissue deposition.
Brand new technical, terminology and reporting standards released in the past year for both: a) MR enterography and b) prostate MRI.
Modern quantitative liver MRI techniques for diffuse liver disease encompassing liver fat, iron and fibrosis.
Clinically relevant and modern techniques and applications of MR angiography as they apply to abdominal and pelvis imaging.