The CPD Catalogue is your comprehensive guide to identifying and meeting your CPD goals. It includes the complete menu of CAMRT courses in all categories and specialties, as well as information on fee schedules and CPD policies.
Le catalogue du PPC est votre guide pour déterminer et atteindre vos objectifs de perfectionnement professionnel continu. Il contient le menu complet des cours de l'ACTRM dans toutes les catégories et modalités, ainsi que de l'information sur les barèmes de frais et les politiques de PPC.
Contact: cpd@camrt.ca
CAMRT recognizes that many other organizations offer quality continuing professional development opportunities for medical radiation technologists and other healthcare professionals. Below is a list of organizations' course catalogues which can also help MRTs with their search for educational activities.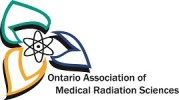 The OAMRS provides continuing professional development through online education, webinars, annual Education Summit, symposiums and face-to-face workshops and events across the province. Explore the over 40 online courses and 60+ archived webinars to help advance your career.
Contact:
dinuccij@oamrs.org

Le portail OTIMROEPMQ propose un vaste éventail de formations adaptées aux besoins des technologues, il compte plus de 160 formations en ligne :
– conférences,
– cours théoriques plus formels,
– quiz interactifs, etc.
La durée de ces formations varie de 30 min à 50 heures, selon le type de formation choisi.
Nous vous invitons à consulter le catalogue des formations en ligne et d'opter pour une formation qui saura répondre et satisfaire à vos exigences professionnelles.
Contact:
dpp@otimroepmq.ca